Lexus NX: Headlight aim
Vertical movement adjusting bolts
Type A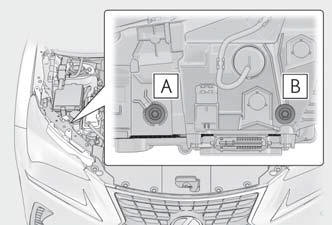 Adjustment bolt A
Adjustment bolt B
Type B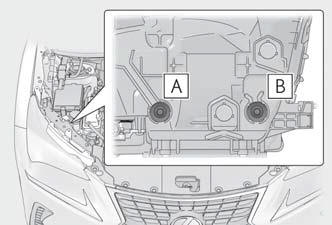 Adjustment bolt A
Adjustment bolt B
Before checking the headlight aim
Make sure the vehicle has a full tank of gasoline and the area around the headlight is not deformed.
Park the vehicle on level ground.
Make sure the tire inflation pressure is at the specified level.
Have someone sit in the driver's seat.
Bounce the vehicle several times.
Adjusting the headlight aim
1. Using a Phillips-head screwdriver, turn bolt A in either direction.
Remember the turning direction and the number of turns.
Type A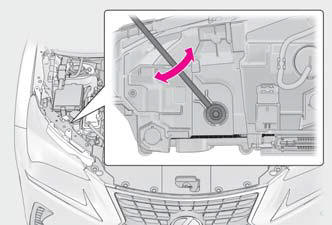 Type B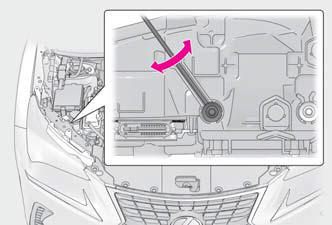 2. Turn bolt B the same number of turns and in the same direction as step 1.
If the headlight cannot be adjusted using this procedure, take the vehicle to your Lexus dealer to adjust the headlight aim.
Type A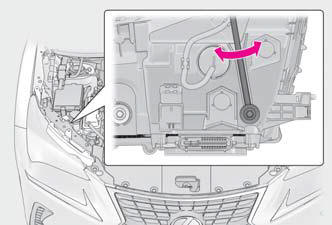 Type B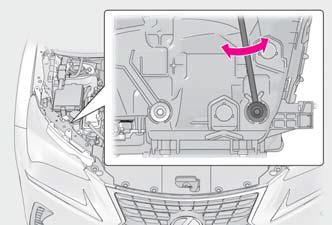 READ NEXT:
You may replace the following bulbs by yourself. The difficulty level of replacement varies depending on the bulb. If necessary bulb replacement seems difficult to perform, contact your Lexus
Emergency flashers The emergency flashers are used to warn other drivers when the vehicle has to be stopped in the road due to a breakdown, etc. Operating instructions Press the switch. All
SEE MORE:
Typical tire symbols Full-size tire Compact spare tire Tire size DOT and Tire Identification Number (TIN) Location of treadwear indicators Tire ply composition and materials Plies are layers of rubber-coated parallel cords. Cords are the strands which form the plies in a tire.
For safe driving, adjust the mirror angles to secure visibility before driving. WARNING ■When driving the vehicle Observe the following precautions while driving. Failure to do so may result in loss of control of the vehicle and cause an accident, resulting in death or serious injury.
© 2016-2020 Copyright www.lexunx.com